Neutral glamour makeup with a playful pop of yellow 🙂 Perfect for a fun party or any occasion where you want to make a statement! Feel free to switch up the yellow for any colour that tickles your fancy (Mint, Lavender or even Yellow Gold would look ah-mazing!).
Do check out Mariah's tutorial (thegalsguide) for more colour excitement!
I talk about this eyeliner technique in depth – check out my Easiest Winged Eyeliner Tutorial.
Final Look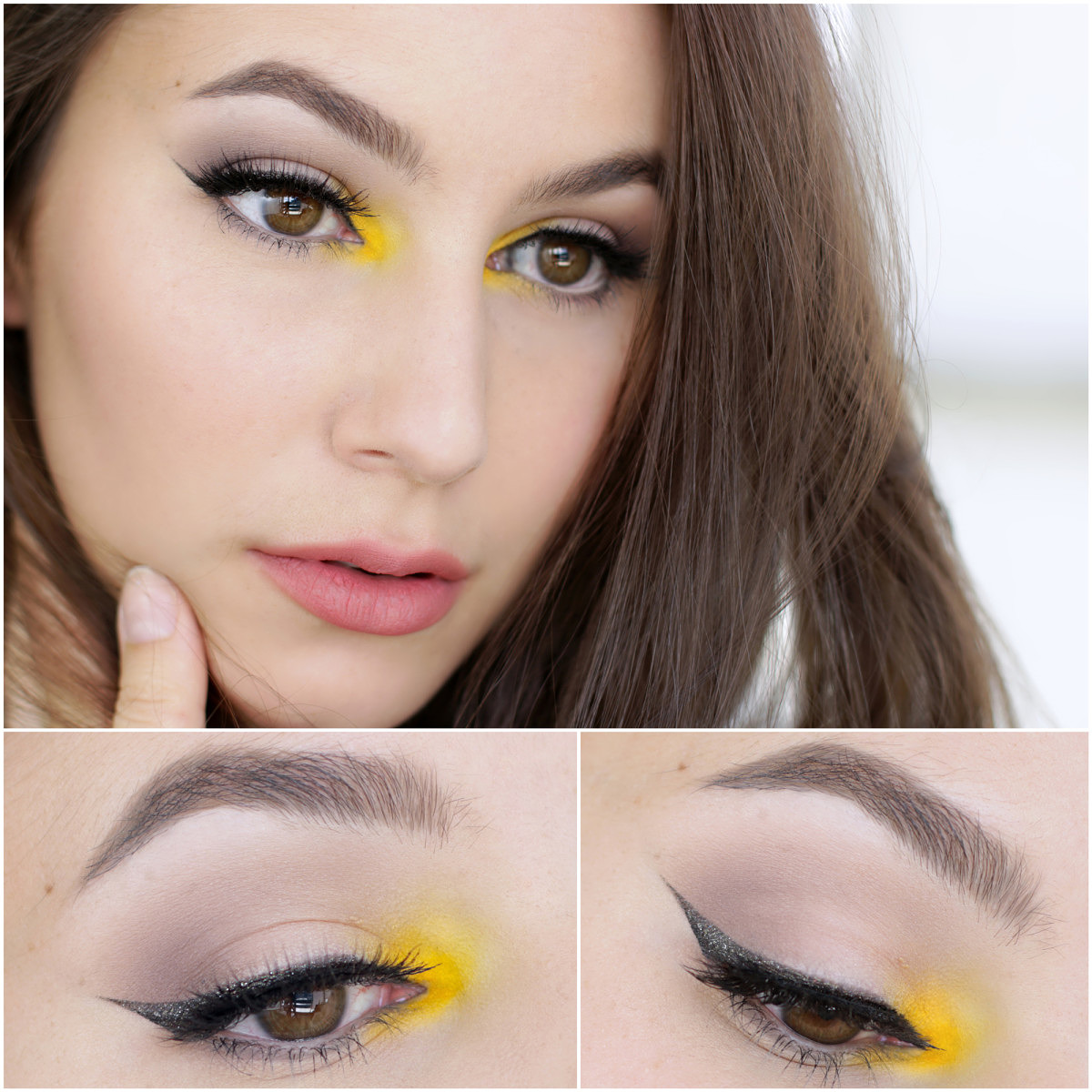 Nail Polish I'm wearing in this tutorial
Nil, letting my poor paws recover 🙂
Complete List of Products
Benefit – Stay Don't Stray in Light/Medium* (not shown)
SUQQU – Brow Powder in Moss Green (not shown)
Koh Gen Do – Aqua Foundation in 213* (not shown)
Viseart – 01 Neutral Matte Palette
NYX – Jumbo Pencil in Milk
Sugarpill – Burning Heart Palette (the yellow is called Buttercupcake)
THREE – Performance Eyeliner in 05 (Eye Rock)
Makeup Geek – Gel Liner in Immortal*
Shu Uemura – Smoky Layer Lashes (applied with the Shu Uemura eyelash applicator)
The Balm – What's Your Type Mascara*
NYX – Blush in Taupe
Hourglass – Blush in Incandescent Light (I believe this is exclusive to the Ambient Lighting Blush Palette)
Hourglass – Opaque Rouge in Canvas
Boots – No7 Lipliner in Nude
I know experimental looks don't float all boats but I hope you enjoy it anyway 🙂
xxkarima
* denotes products sent for consideration. I only feature products that I love 🙂