You may have noticed that I've never posted about haircare. There is a perfectly valid explanation for this- I'm disgracefully lazy when it comes to my hair. I'm talking the "It's been a year since I've had a cut" variety of lazy.
That being said, my hair has an interesting history. It has committed a sin or 12, has been blonde, an array of brunette shades, almost black and balayage-d. To illustrate, here is a brief timeline.
Way back (about 16 years of age), during my blonde stint
Back to my natural colour, featuring my incredible mother
From six months ago to current: Balayage.
Note- Balayage and Ombre hair are not the same! Balayage involves highlights (placed further down from the root) that are designed to look natural and random. Ombre is defined as every strand of hair following a gradient, from dark to light at the tips. This blog post highlights the difference perfectly.
To show my current Morticia Adams impersonation, here is a picture to illustrate my current hair length (I'm making an appointment for a cut, I pinky promise).
Products I use
This is not a "my-hair-is-beyond-awesome-you-should-buy-these-products" post but rather, "this is what I use and it fits the bill".
I use a bare minimum amount of products on my hair. Shampoo and conditioner wise, I generally opt for Tresemme 900ml, for no other reason than the fact that the bottle is huge and I don't need to repurchase frequently.
Styling wise, I use Aveda Phomollient before blow drying my hair. This is a herbal smelling concoction mousse-like product that adds volume and shine. Unlike other volumising products, this doesn't leave my hair feeling crunchy or dirty (I detest that!).
The only other product I occasionally use is Sebastian Potion 9. This is a leave in conditioner come styling treatment and I do find it helpful to ensure my ultra long hair doesn't start to resemble straw.
Hair tools I use
What kind of haircare post would this be if I didn't mention the infamous GHD flat iron? Mine is years old and still going strong. I turn to this when my hair is particularly unruly.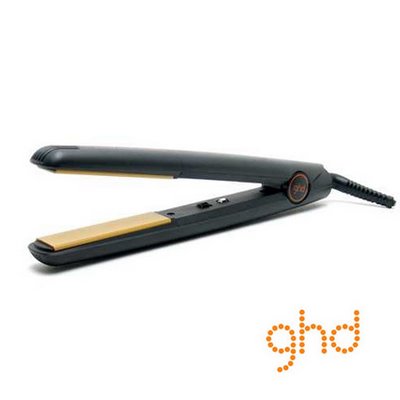 The hair dryer I use is a Parlux model. This is my workhorse and without it, my hair would take two full days to dry. Mine has a directional nozzle, not pictured here.
And in case you were wondering, yes, I have a hot pink hairdryer. Haters gon hate.
My final tool is the Aveda Large Paddle brush. Every single time I've attempted to do a salon-style blow dry with a barrel brush, I've managed to tangle myself in my own limbs. Paired with my Parlux, this brush gives a great blow dry. Over a hundred makeupalley reviews seem to agree.
Phew!
Now that you know what my entire family and their dog do to their hair, I have a question. Colour wise, what should I request in my upcoming hair appointment?
Keep in mind that it is Spring in Australia and I plan to get about 4 inches cut off. This is a plea for advice!
xxkarima