AGAIN, a brand that I intended on including in my upcoming natural skincare edit but the products are just so damn phenomenal that I couldn't wait. Meet MV Organic Skincare, which has a cult following among fashion and beauty insiders – think Rosie Huntington Whiteley and Emma Watson. This is no joke.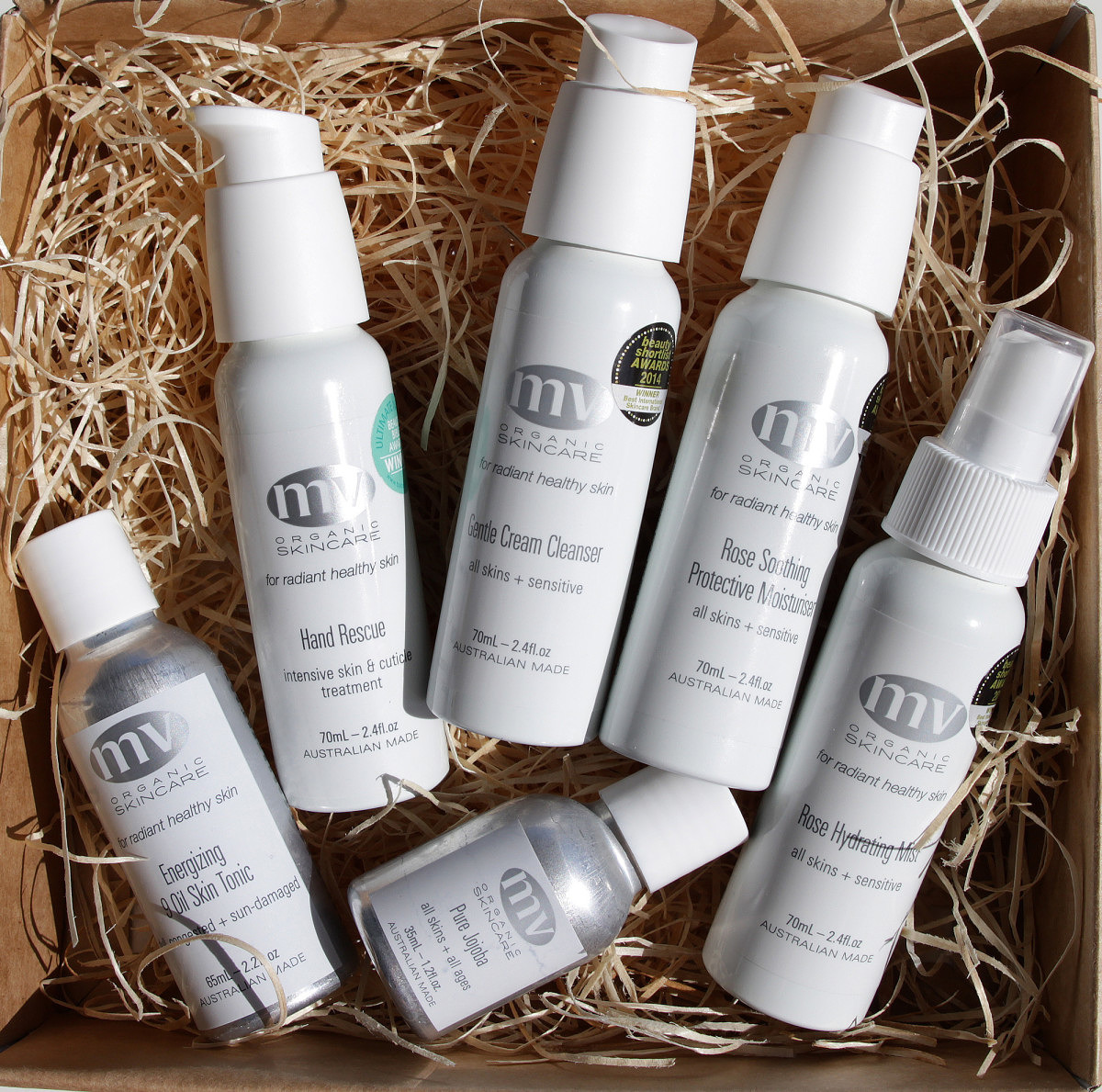 Let's talk about the MV Skincare philosophy because it's awesome. In brief:
The founder Sharon McGlinchey is a skincare veteran, the brand is centred around treating skincare conditions like rosacea and eczema.
The brand consists of a small range of signature products – Sharon likens it to signature pieces within a wardrobe for versatility and simplicity (a breath of fresh air in a saturated market).
The ingredient lists are comprised of fewer ingredients in higher concentrations and highest qualities available (NB: ingredients lists are on the website).
No alcohol, ever. Not as a base nor as a preservative.
No bogus active ingredients. No questionable science. No elaborate marketing facades. It's just straight forward goodness without the BS, y'know? I like that.
MV Skincare – Gentle Cream Cleanser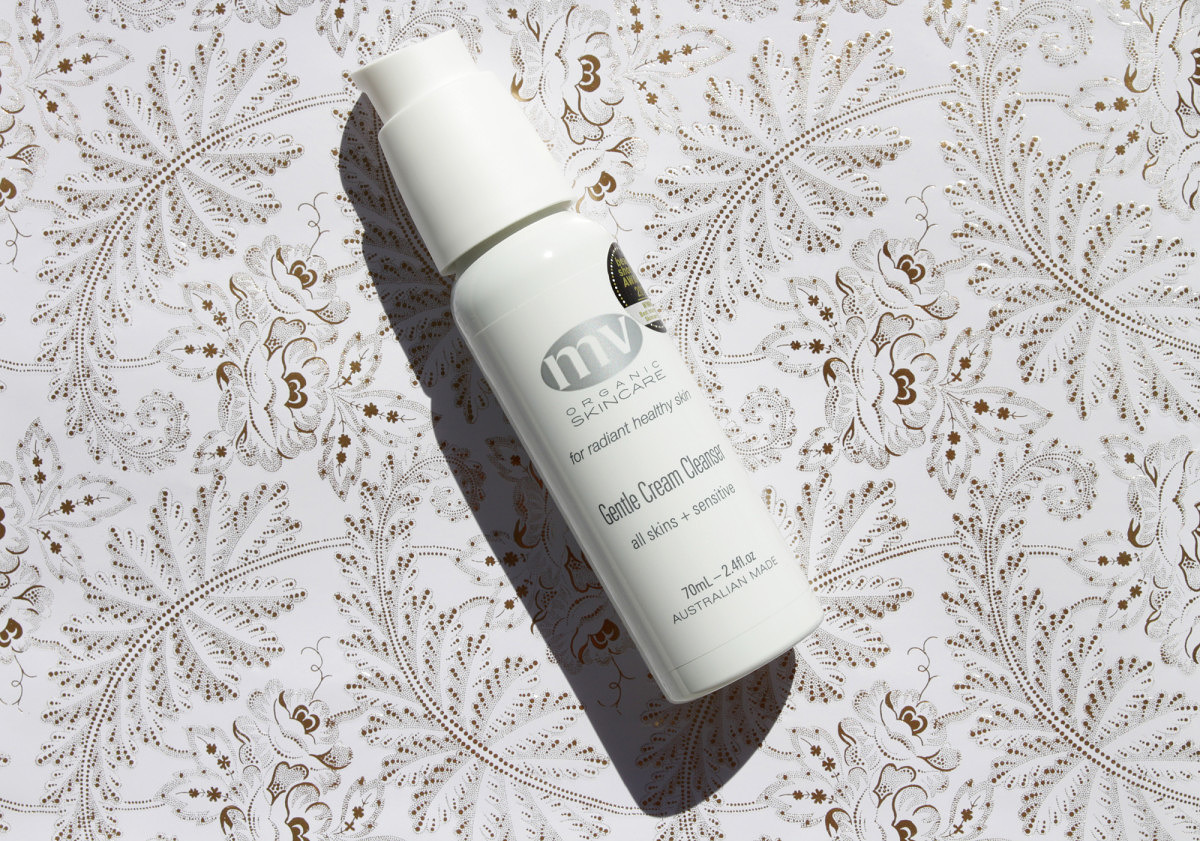 The MV Gentle Cream Cleanser is a thick cream that feels waxy as opposed to oily (not the best description but bear with me). I take a pump or two and disperse it on the face, it doesn't seem to go very far or exhibit much slip but add a few drops of water and the product emulsifies to a milk consistency; at this point you can do the whole facial massage and work the product into the skin.
Remove with a cloth and feel the magic unfold: ultra clean skin that leaves no residue whatsoever. Squeaky skin is a bit of a guilty pleasure of mine (I know, I know) and the MV Cream Cleanser offers the tiniest bit of squeak that curbs my craving for foaming cleansers. No need to double cleanse or faff about with a second gel cleanser, this cream is a one-stop cleansing solution.
It removes daily makeup perfectly but if I've filmed a full-on tutorial, I'll reach for something oilier to break down heavy eye makeup. It has a faint citrus scent courtesy of the mandarin oil but must be in low concentrations or else my eyes would complain.
Just… blown away. Will repurchase again and again.
MV Skincare – Energizing 9 Oil Skin Tonic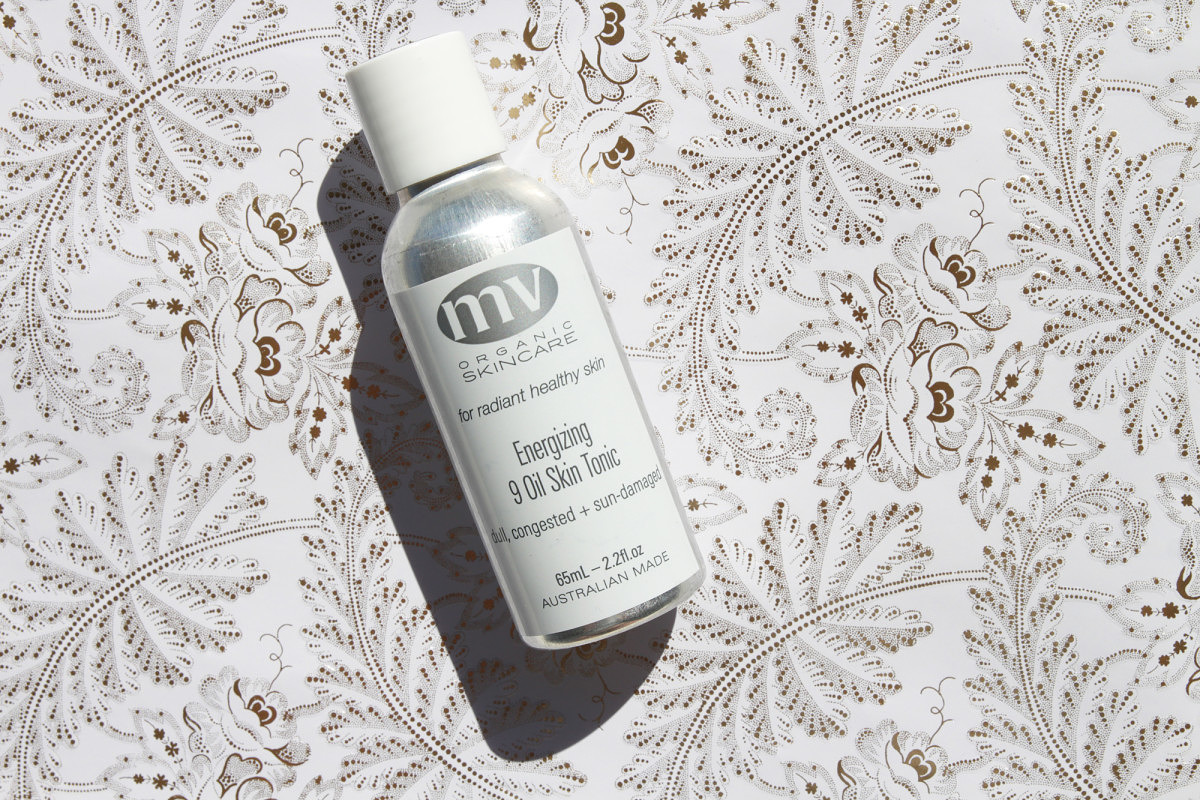 This oil has multiple purposes, which could get confusing. From what I gather, it's designed to be used as a detox treatment post cleansing; press the oil into the skin and then take a warm cloth and compress for ultimate absorption. I'm not a big believer in detox (don't hurt me) but I have used this as a night time oil and it's lovely.
Out of the products reviewed in this post, the Tonic seems to have the strongest concentration of essential oils so if you're a die hard aromatherapy addict, this will float all your boats.
MV Skincare – Rose Hydrating Mist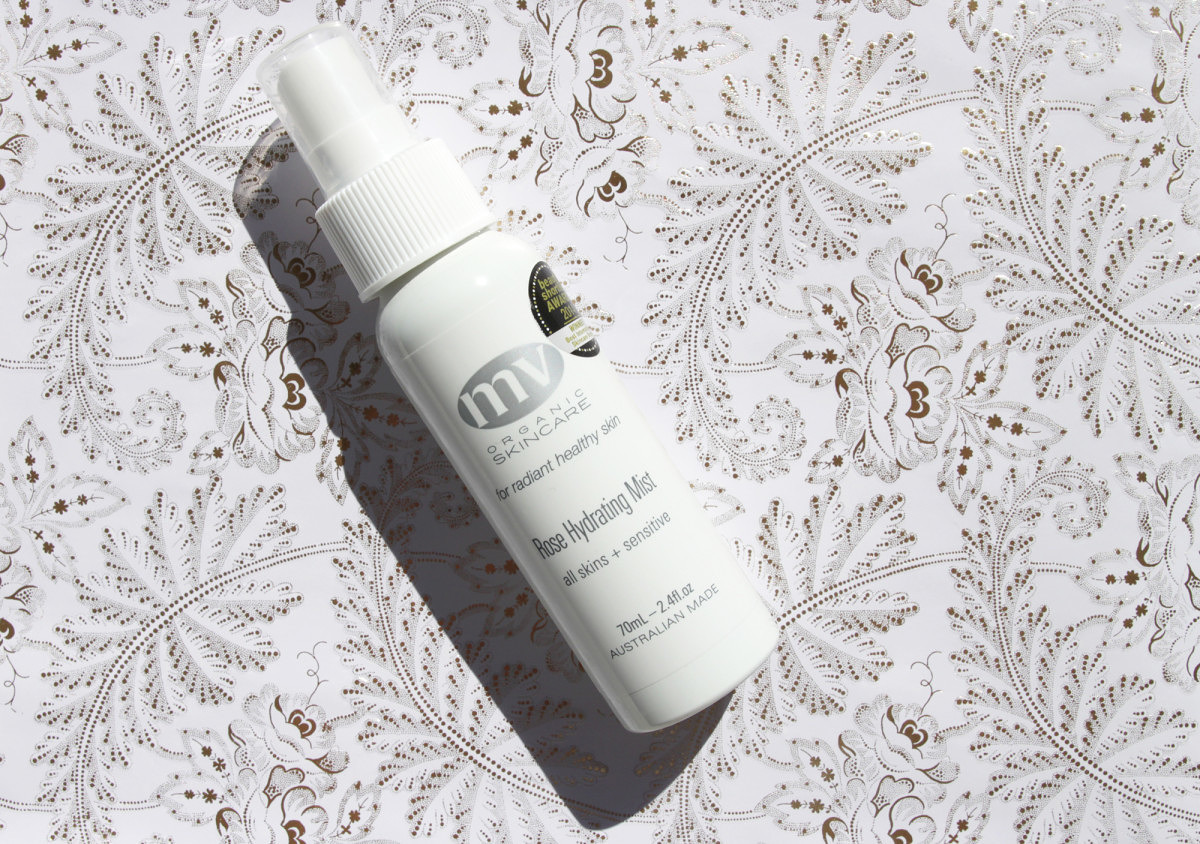 In the past, I've been rather cynical of mists but I've come around and this mist actually has purpose in the MV regimen (as opposed to being a fluffy accessory); Sharon recommends a good spritz post cleansing to allow more slip to massage the MV oils or moisturisers (thick and concentrated alone). I've always applied my moisturisers to damp skin so this makes perfect sense to me!
A greater ratio of mist to moisturiser provides a thinner lotion better suited to oilier skin types, it's JUST SO SIMPLE.
Oh! It also smells like a real rose garden, stunning.
MV Skincare – Rose Soothing & Protective Moisturiser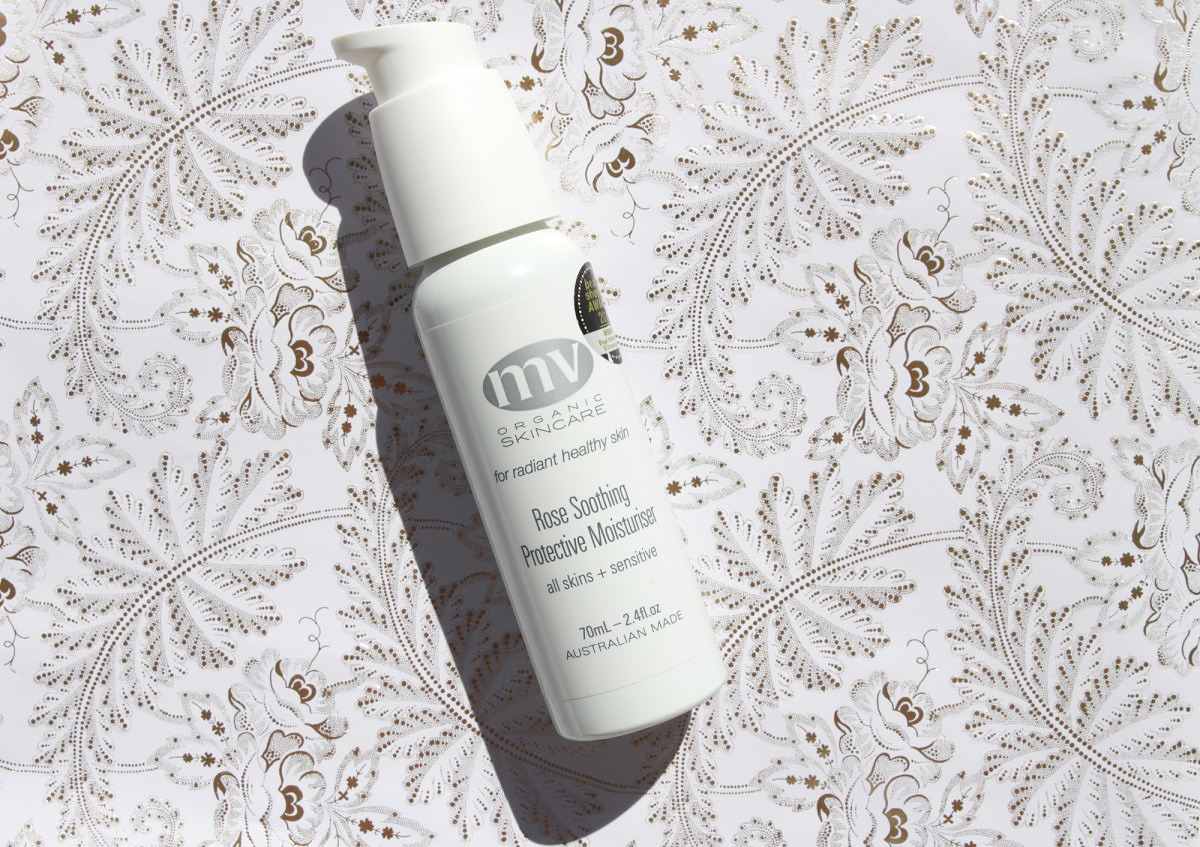 This is the cult product within the range and I can absolutely see why, it just performs. After a good dousing of the Rose Hydrating Mist, I'll take half a pump of the thick rose-scented goodness and slather onto the face, neck and chest. You don't need much at all, I once made the mistake of taking a full pump which comfortably serviced my entire upper body (my belly got the royal treatment!).
Back to performance: seriously quenching and ultra soothing on redness, my skin has never looked or felt this balanced. I'm wary of moisturisers that 'suit all skin types' but as per MV Skincare recommendations, a greater ratio of hydrating mist for oily skins or mix in a few drops of oil for dry skins, it's truly an all rounder.
Despite maximum hydration value, the finish isn't greasy or shiny in the least so it makes for a superb base for makeup – foundation glides on.
I love this, did you get that? I think they get it, Karima.
MV Skincare – Pure Jojoba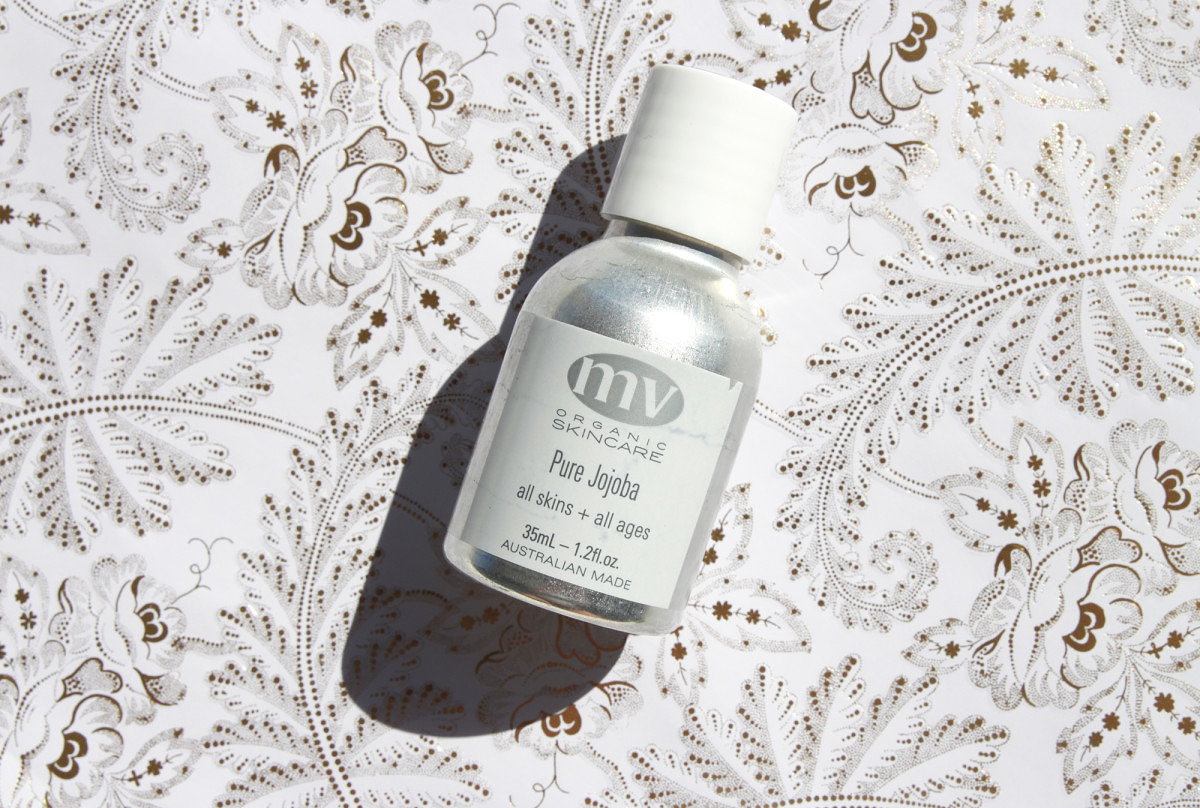 A few brands offer Jojoba but I trust that MV Skincare offers the highest grade (I do, I trust this brand). Jojoba is frequently cited as the closest alternative to natural skin sebum, so it's easily welcomed and absorbed. It has a thin consistency, a slightly nutty (?) scent and leaves a sheen on the skin so I prefer to use this in the evening.
Alternatively, I'll add a few drops to the Rose Protective Moisturiser if my face is feeling particularly parched although I'm more inclined to use a Rosehip Oil – richer yet absorbs entirely (I will be purchasing the MV Skincare Rose Plus Booster as a gift… to me from me).
MV Skincare – Hand Rescue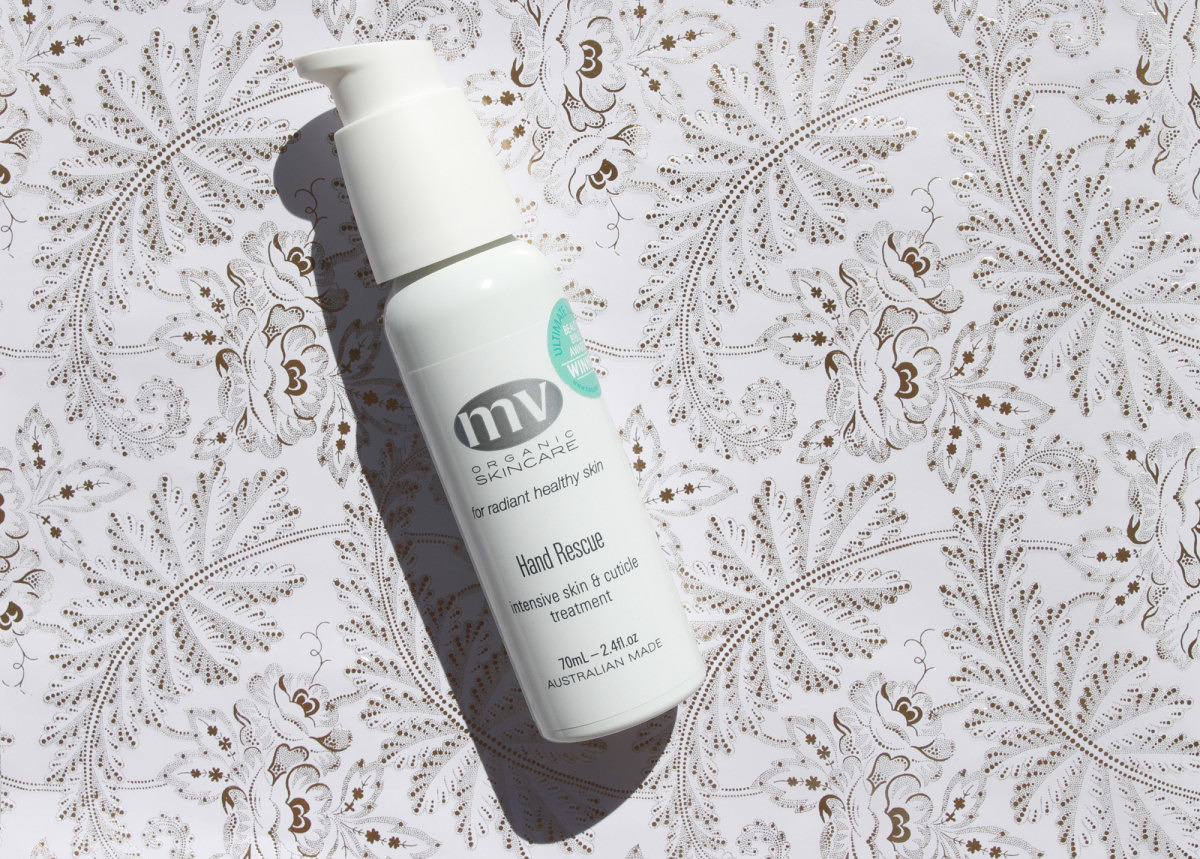 This will sound ridiculous but hear me out: I've never used a product that makes me as happy as this hand cream. Imagine a ginormous flourless orange cake – this hand cream is like devouring the whole thing in one sitting. Synthetic fragrances do nothing for me but this is all natural benzoin and honeysuckle, how that amounts to orange cake is beyond me.
During exam season, I would cup my hands over my face and breath deeply, all the stress washes away and I'm just… happier? I don't know what kind of magic this is but I will buy some as gifts for special people so they too can devour orange cakes and feel happy.
PS: it's also an incredible hand cream, very rich yet absorbs entirely. Ha.
Tangible Results
I've used the MV Skincare exclusively for 3 months or so and dehydration issues have almost entirely subsided. Previously foundation clung onto some flakiness and uneven texture around the crevice of the nose – gone. Another strange patch of congestion on the left side of my chin (wut) has cleared up also. I've often complained about my sporadic redness on my nose and cheeks, I'm definitely feeling less 'heat' in my skin and the complexion is all round brighter. My skin looks and feels really damn healthy.
Overall
Clearly I'm excited, my skin is excited. Yes, these products were sent to me and no, I am not compensated for this post. My complexion is at its best right now and my skincare is the only element to have changed. In particular, the products I will be repurchase as soon as they are depleted: The Gentle Cream Cleanser, Rose Soothing & Protective Moisturiser and Hand Rescue. Expensive but for me, the results are wholeheartedly worthwhile.
Prices & Stockists
The MV Skincare website ships internationally, prices are as follows…
Alternatively, if you frequently purchase from Cult Beauty, they are also an MV Skincare stockist.
Giveaway!
Since MV Skincare has been so good to my skin, I want some of my readers to have the opportunity to try out the brand too! First place is an All Skins & All Ages Bag (full size Gentle Cleansing Cream, Pure Jojoba and Rose Hydrating Mist) plus a Rose Protective Moisturiser. I have 4 additional Rose Protective Moisturisers for runners up 🙂
To enter, fill in the Rafflecopter Widget below. You can get extra entries by subscribing to my Youtube Channel or by following my social media but all entries are optional – pick and choose. If you are under 18, please get permission from a guardian. The giveaway is open worldwide and will end on the 23rd of January, I will post the winners on my social media.
Good luck and happy new year <3
xxkarima