I was pleasantly surprised by these! The texture is far creamier (almost wet?) than the Armani equivalents and the included brush is perfect for application!
I got 85 (the black) and 86 (the burnt purple/red colour) and used both in this look. I put tape down to create the angled shape and blended the black into the base of the tape- there was no gel/liquid liner used at all.
After mapping out the shape with the black cream shadow, I used the brown/red/purple (?!) and blended along the crease, then used UD Buff to blend out.
I will definitely post swatches of these against the Armani ETK shadows. I'm a tad confused as to why I heard reports that these shadows were not pigmented- I'm a stickler about pigment and I found these to be pretty pigmented! They also lasted all day with UDPP underneath them 🙂 Another bad review said that they were OTT on the shimmer, but I'm not qualified to make a judgement there because I love shimmer on the eyes.
Onto the breakdown:
Face- Armani Lasting Silk
Eyes- Illusion D'ombre shadows in 85 and 86, UD Buff, UD pencil liner to tightline upper lid, Armani ETK Mascara
Lips- Hourglass Grace (really loving this!)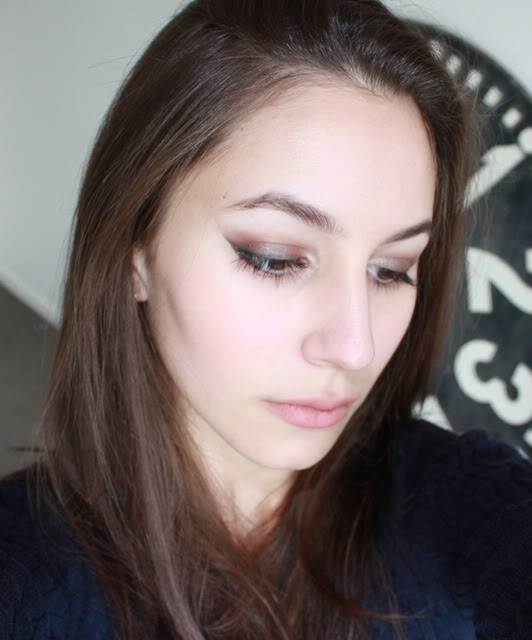 xxkarima