This post is basically a stream-of-consciousness-babble regarding my journey to find the perfect under eye concealer. How is it possible to own such a large array of possibilities and yet still be unsatisfied?
It's not as though I'm asking for a lot: My under-eye circles are moderate at worst, I don't experience dryness around my eyes and I've not yet received my share of fine lines (touch wood… and recite countless immature rhymes to repel the jinx).
Listen to my rant mini reviews?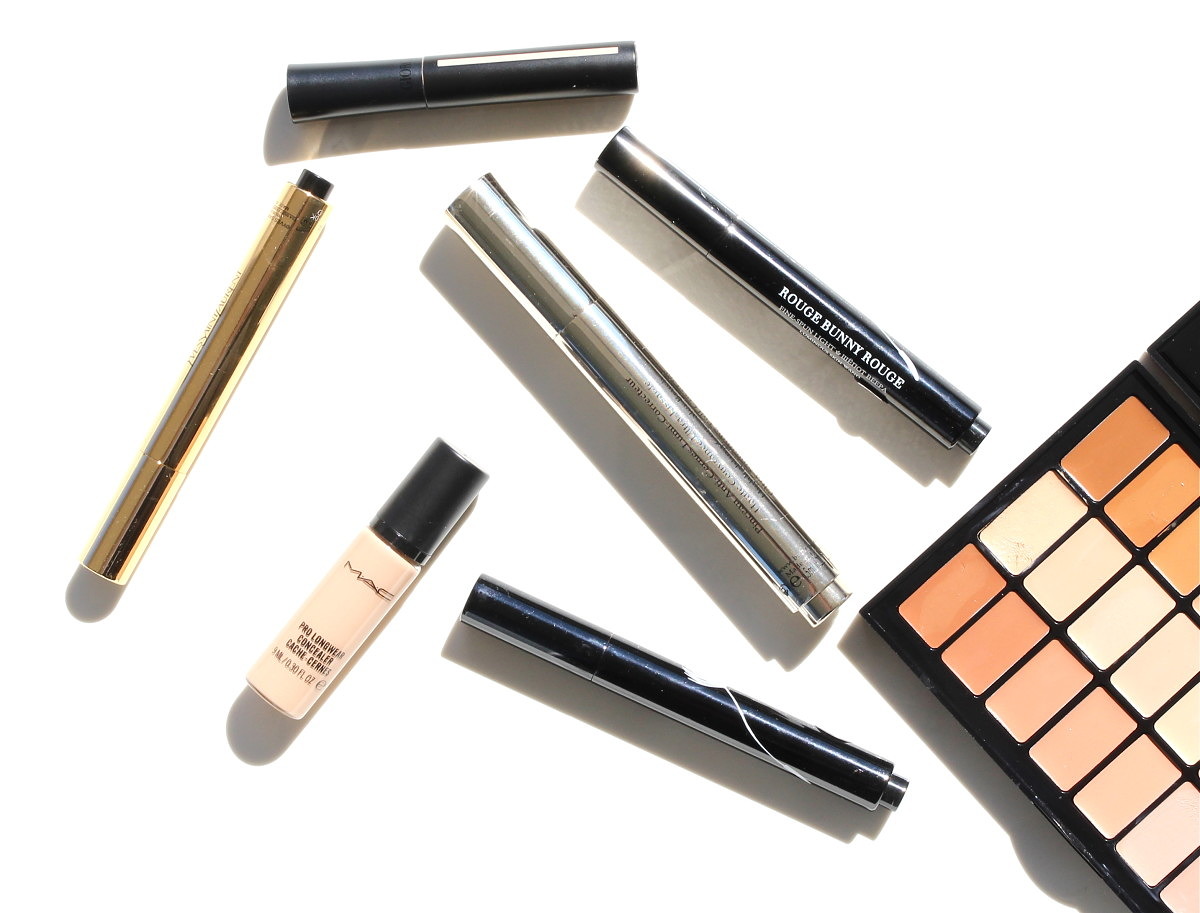 By Terry Touche Veloutee Concealer – Cream
This is most perplexing as Touche Veloutee made it into my 2012 favourites! Something about amazeballs coverage and illumination sans creasing. I'm not sure if this particular tube is nearing its demise but wtfbbq? Why an ashy Sahara under my eyes? Straight into the bin, still deliberating repurchase.
Armani Precision Retouch Concealer – 3
Another former favourite, I will still reach for this one for night events but I can no longer tolerate it during the day due the discernible shimmer. At first, it was only a minor irk – I enjoyed the feather light texture, the impressive coverage and the brightening effect (it can veer into Kim K highlight, practice restraint). Eventually the twinkle grated on my patience and I was once caught a glimmer in a store-front reflection. Reserved for evenings.
Mac Prolongwear Concealer – NW20
You need this… said every Youtuber ever. I downright hated it on first application, cakey and crepey. I've since tweaked application, the Real Techniques Domed Shadow Brush appears to be the best tool when buffing on the smallest amount of product; the result is no longer repulsive but I'm less than blown away?
Also. Omfg. The packaging. Worst design flaw in makeup history, dispenses enough product for 23 faces.
Edited to add: I've come to like Prolongwear for another purpose, read about it here.
Rouge Bunny Rouge Luminous Skin Wand – Alula & Orionis
I actually quite like this formula: light in consistency, no crepe-paper-effect and is kind to dryness. Shade Orionis has a strong peach undertone so ideal for combating dark circles (while Alula is deeper and leans yellow) but my only gripe is the minimal coverage and hence, reserved for boring day-to-day looks.
YSL Touche Éclat Pen – #1.5
I know, I know… Not an undereye concealer per se, Touche Eclat provides beams of light reflection with negligible coverage. On occasion I'll use it alone for illumination where coverage isn't paramount but again, not a concealer by definition.
Bobbi Brown Correctors and Concealers (University Palette)
Wins first place for cult product that doesn't live up the hype! Go Bobbi! I harbour a strong aversion to this formulation: sticky, heavy and prone to creasing even when set with a powder. The only reason this palette is still in my possession is because it can come in handy when working on either extreme pale or deep skintones (a rarity and as such, will be blogsaled).
The New Contenders…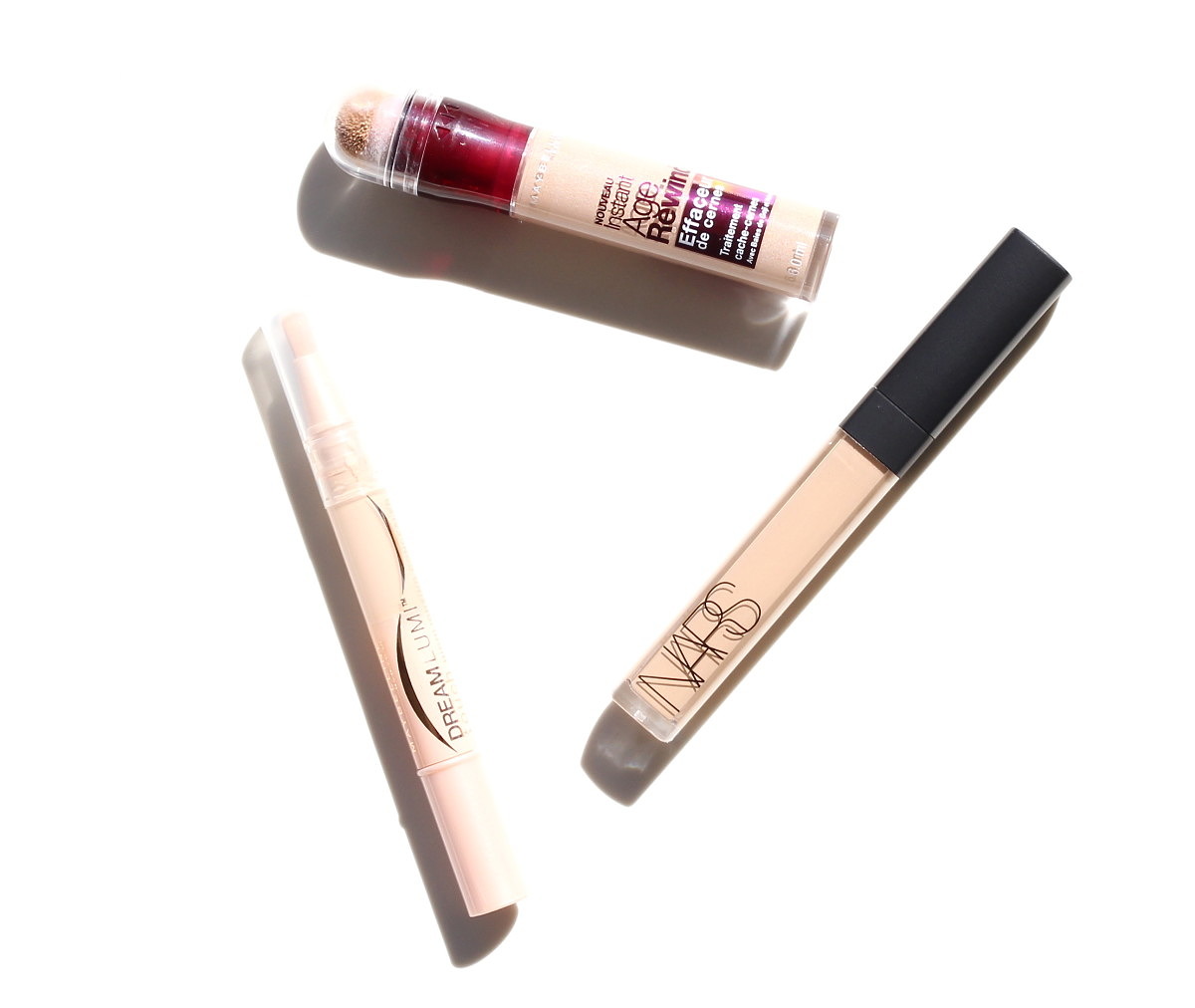 NARS Creamy Concealer – Custard
L'Oreal Dream Touch Lumi – Ivory
Maybelline Instant Age Rewind – Light Pale (that sponge applicator is… heinous)
Desperate for other suggestions, leave them in the comments pretty please and thank you!
xxkarima