Hello my lovelies! A lot of people have been talking about Tom Ford makeup lately…
Some say it's overpriced crap, some are saying that it's luxe and quality product. I can't comment on the entire brand but I did choose two quads (note: paid for by me, Australian priced rip-offs no less) that I felt were the most unique and provided the best colour payoff (I always leave department stores with a rainbow down my arms!).
I purchased 'Cognac Sable' and 'Burnished Amber' from David Jones in Sydney City for $99 AUD each (ouch!)
Here are the quads!
Left: Cognac Sable
Right: Burnished Amber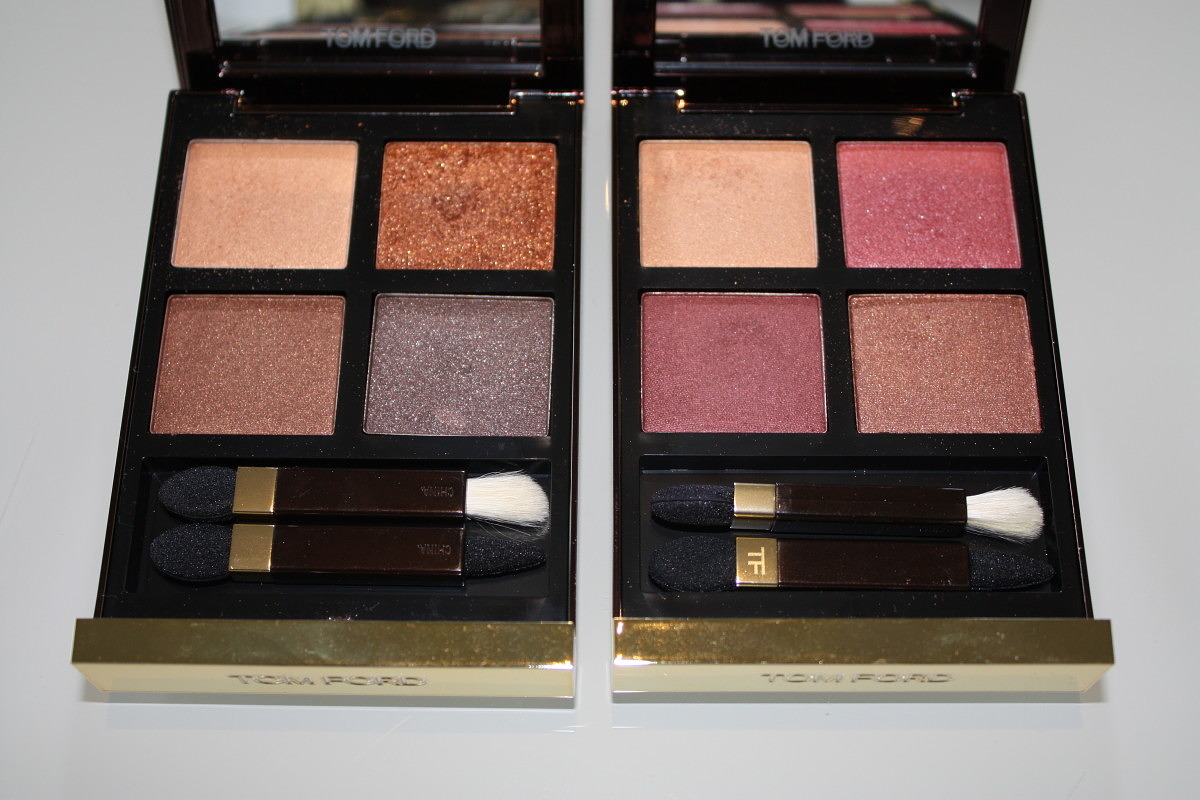 And here are the swatches
Left set: Cognac Sable
Right set: Burnished Amber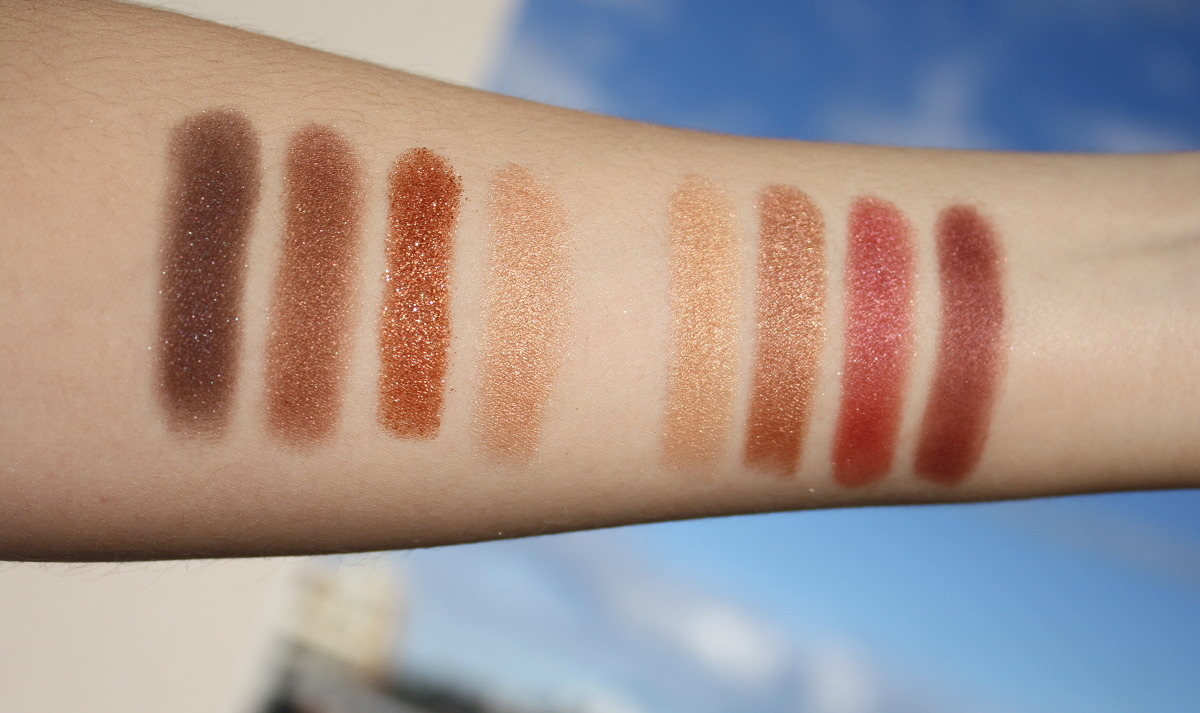 Both palettes are on the warm side. The textures and pigmentation has been fantastic in these two quads (in my humble opinion) but the gold glitter in Cognac Sable is hard to work with- it needs a base and lots of layering to get the above pigmentation.
Burnished Amber is the more unique quad, I have a soft spot for jewel tones 🙂
EDIT: Click here to view my video tutorial using Tom Ford Cognac Sable Quad
Bonus picture! A gift from my father, it has flecks of rose gold, which I'm obsessed with lately. I've been awfully sick in the past week or so, this really cheered me up!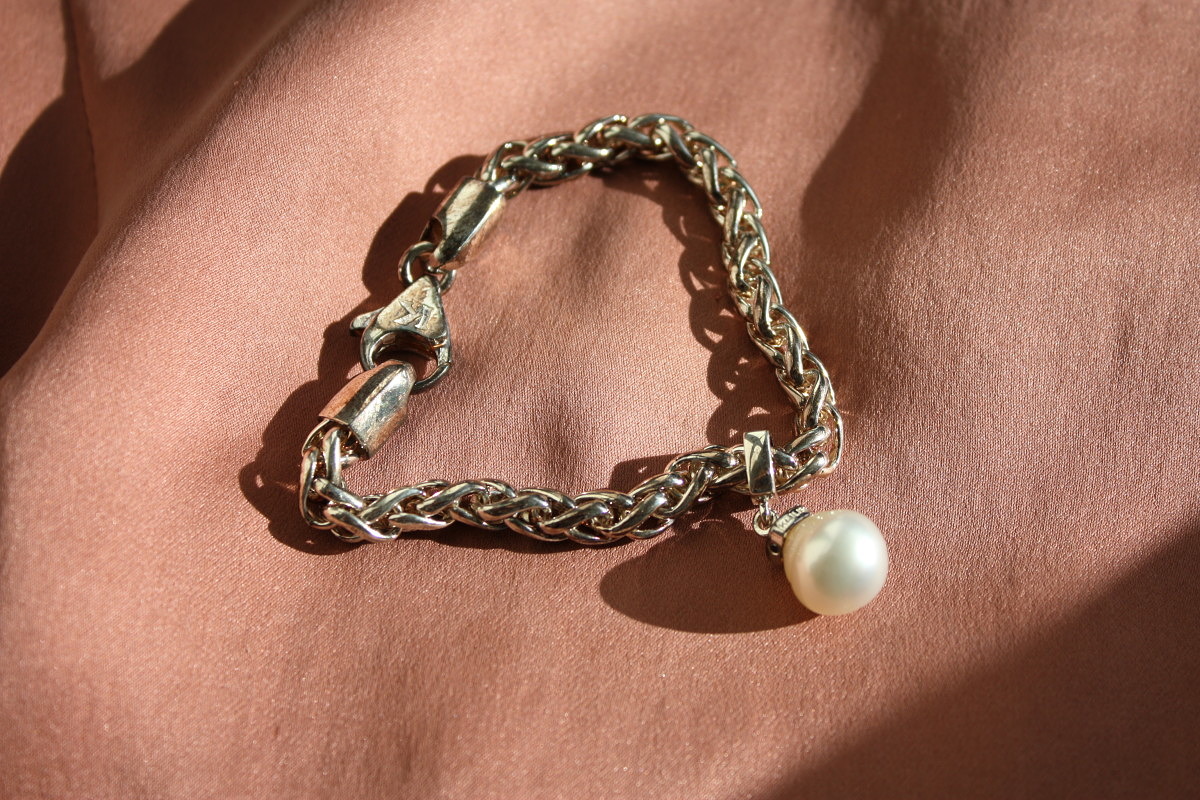 Anyone own these Tom Ford quads (or any of the others?) Post your thoughts in the comment box!
xxkarima