The fourth and final instalment of the By Terry Rouge Terrybly series, the deeper shades: Carnal Attraction and Bare Instinct.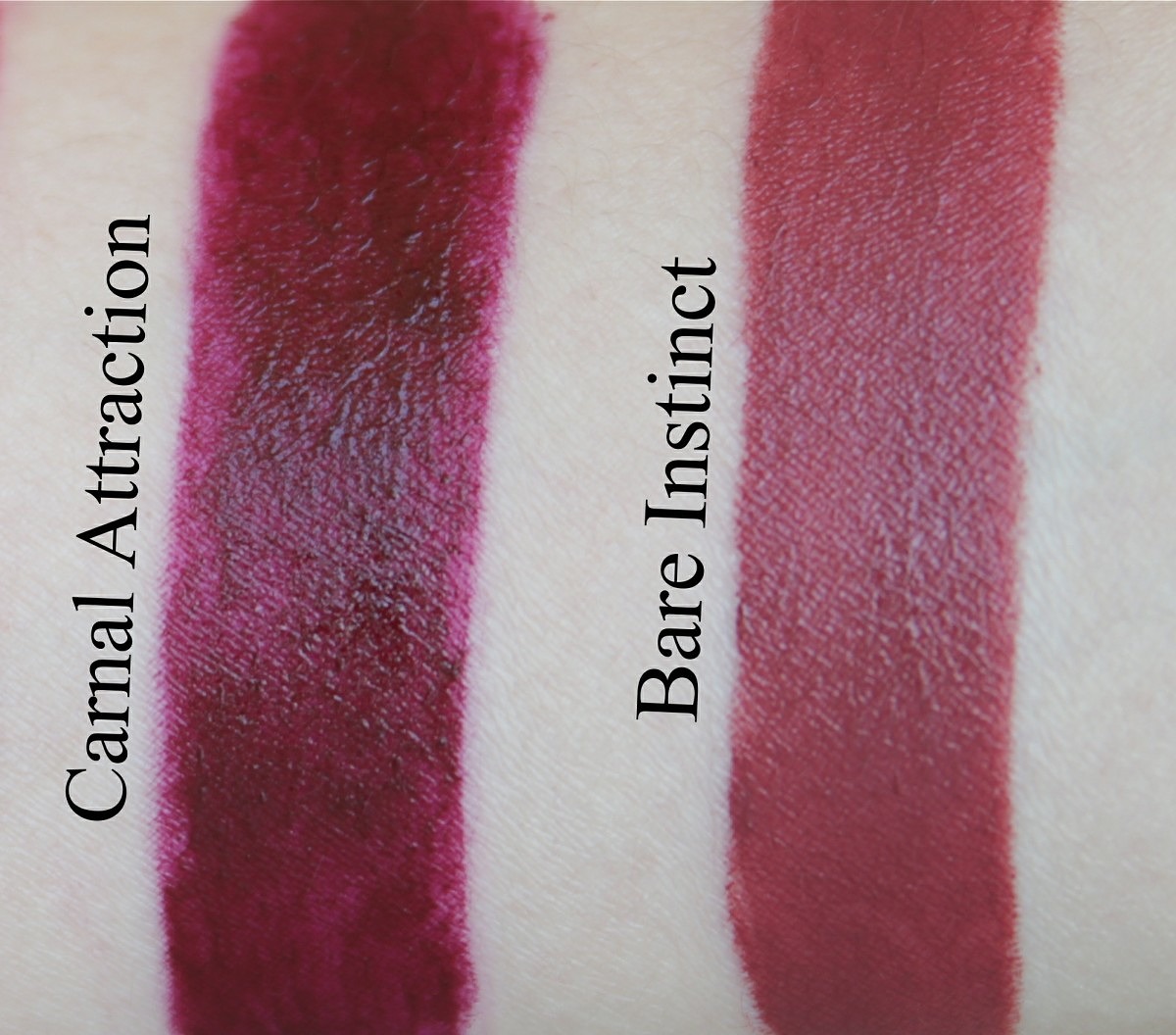 The Rouge Terrybly collective review can be found here, the red & orange showcase can be found here, for pink looks click here and for paler shades, run along here.
Rouge Terrybly in Carnal Attraction #404
Carnal Attraction can be described as a brightened plum that, when layered, veers into vampy territory. I prefer to wear this one blotted to coax out the brightener fuschia undertones, visible on the perimeters of my terribly messy swatch above. Colour wise, Carnal Attraction is both a unique and versatile choice as it can be worn as a plummy stain, a bolder vamp and everything in between.
It's hard to me to admit this but: Carnal Attraction has the tendency to appear uneven when hastily applied from the tube (again, visible in the swatches above). I favour the application technique that I mentioned in the Rouge Terrybly collective review: lip brush application and multiple blots to build the colour in layers for a long lasting, stained effect.
Regardless of application, Carnal Attraction has the tendency to stain vertical lip lines rather heavily; I actually love the graduated-stained-lip look but if vertical lip lines are one of your primary concerns, Carnal Attraction will probably piss you off. Liplines aside, Carnal Attraction is very kind to my depleted, textured lips and wears evenly.
And the colour. It's the sex.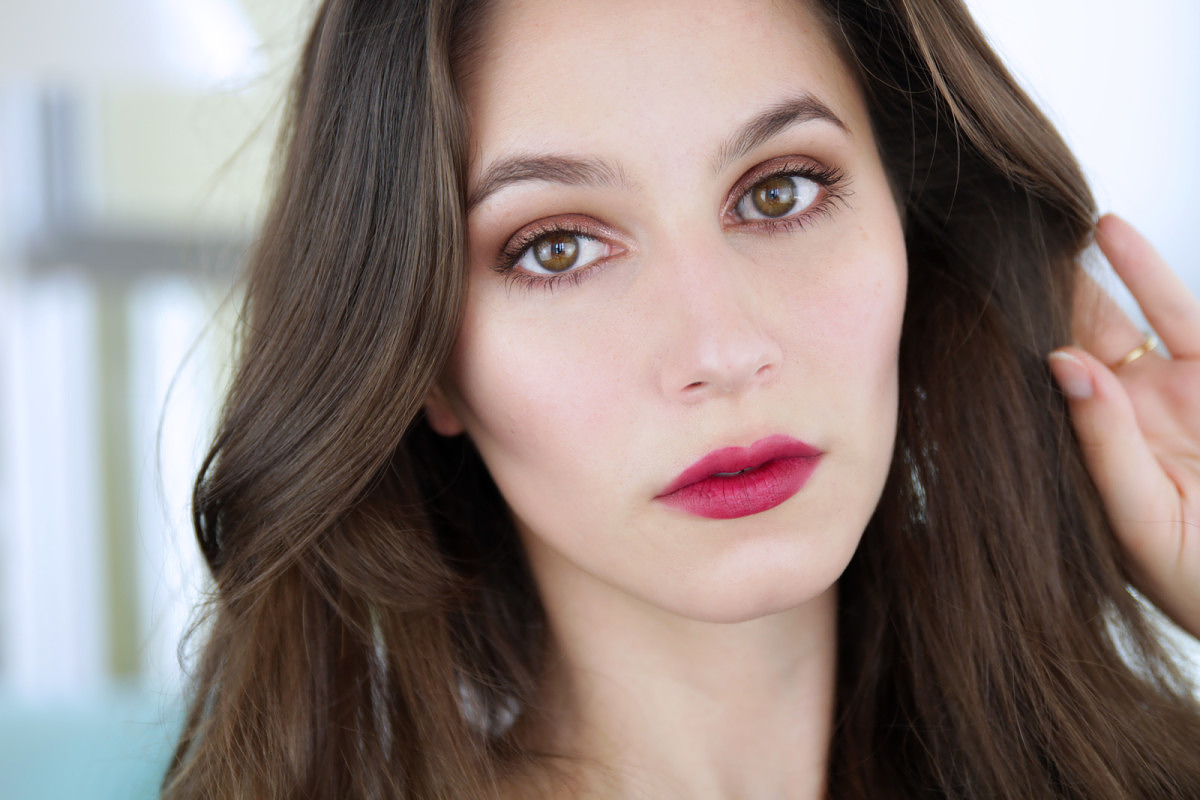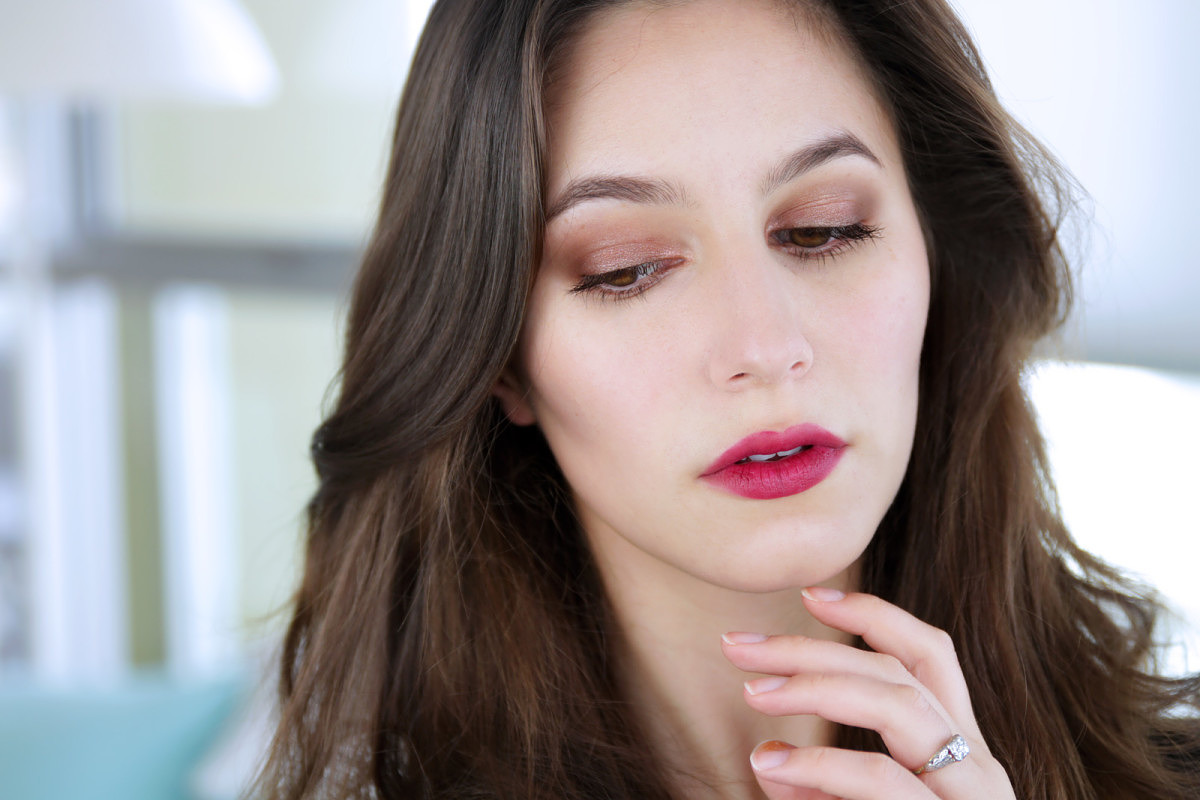 Since vampy lips + subtle pink hues on the eyes are a reoccurring concept on my pinterest boards, I decided to style a more wearable version: muted peachy-pinks on the eyes, a reflective-pinkened tear duct highlight and a rich, stained plum lip.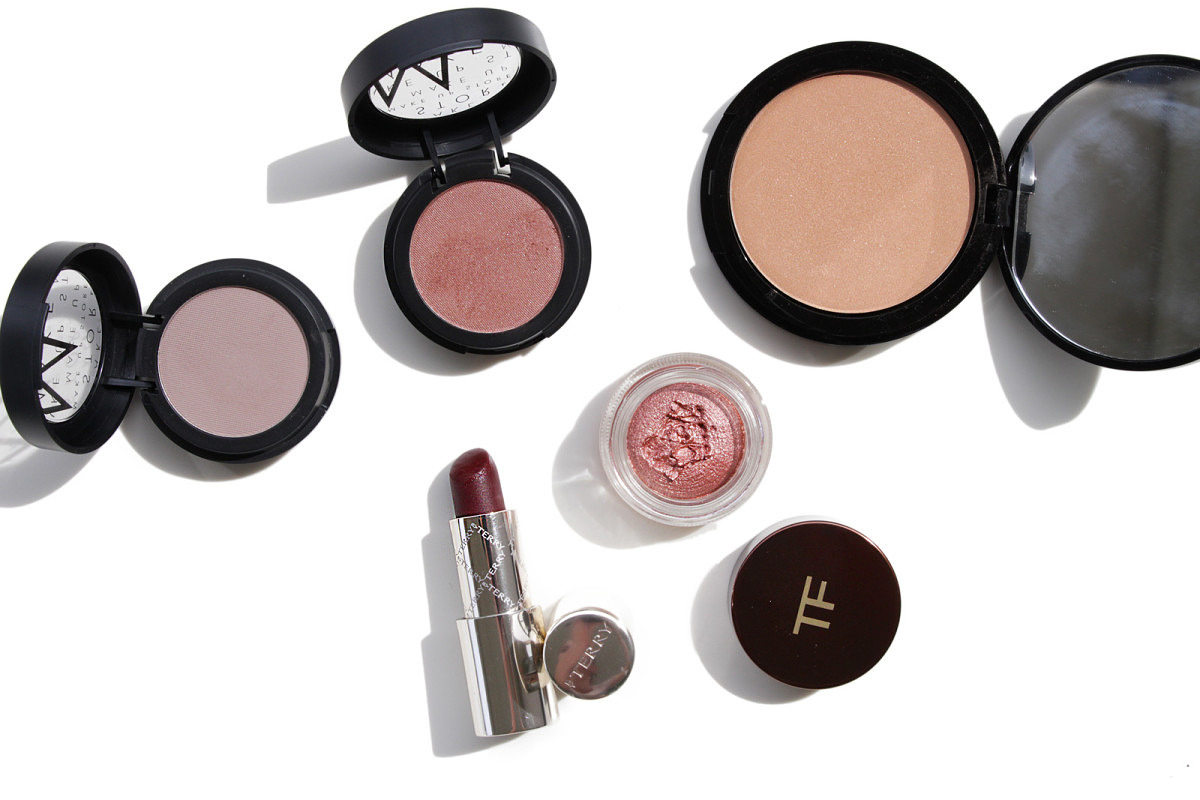 By Terry – Rouge Terrybly in Carnal Attraction #404 // Blotted for a bright yet rich stain
Makeup Store – Microshadow in Cashmere // A warm, pinky-minky shade. With a delicate peach hue, cashmere strikes me as the perfect name – it's a cozy sorta colour. Used all over the lid
Makeup Store – Microshadow in Masai // Apparently Makeup Store matte shadows are OUT of this world?! The perfect ashy taupe, used to contour the socket and the cheekbone
Tom Ford – Cream Colour for Eyes in Pink Haze // Sadly limited edition, used around the tear duct for a stronger pink pop
Rouge Bunny Rouge – Highlighting Powder in Goddess // Used on the cheekbones for the softest sheen and a touch of warmth. Such an elegant product, I extend a pat on the back to the RBR chemist
Rouge Terrybly in Bare Instinct #403
Now this is one of the most unique shades in the Rouge Terrybly line; The Black Panties hit the nail on the head – it's a somewhat ugly swatch, a deepened rosewood shade but it has a hint of warmth that reminds me (her, us) of the inside of a fig. On the lips: a little reddened, a touch cranberry, a bit figgy and totally un-dupe-able.
The formula of this one is gorgeous – like a fragrance, different layers unfold as the day progresses: From a cranberry fig upon application to seven hours later, a warm rose stain remains. Cushiony texture, disguises flakiness and lip lines.
Something about Bare Instinct strikes me as so organic. I preserved that vibe by pairing it with earthy neutrals, casually layering cream eyeshadows for a multitude of nuances.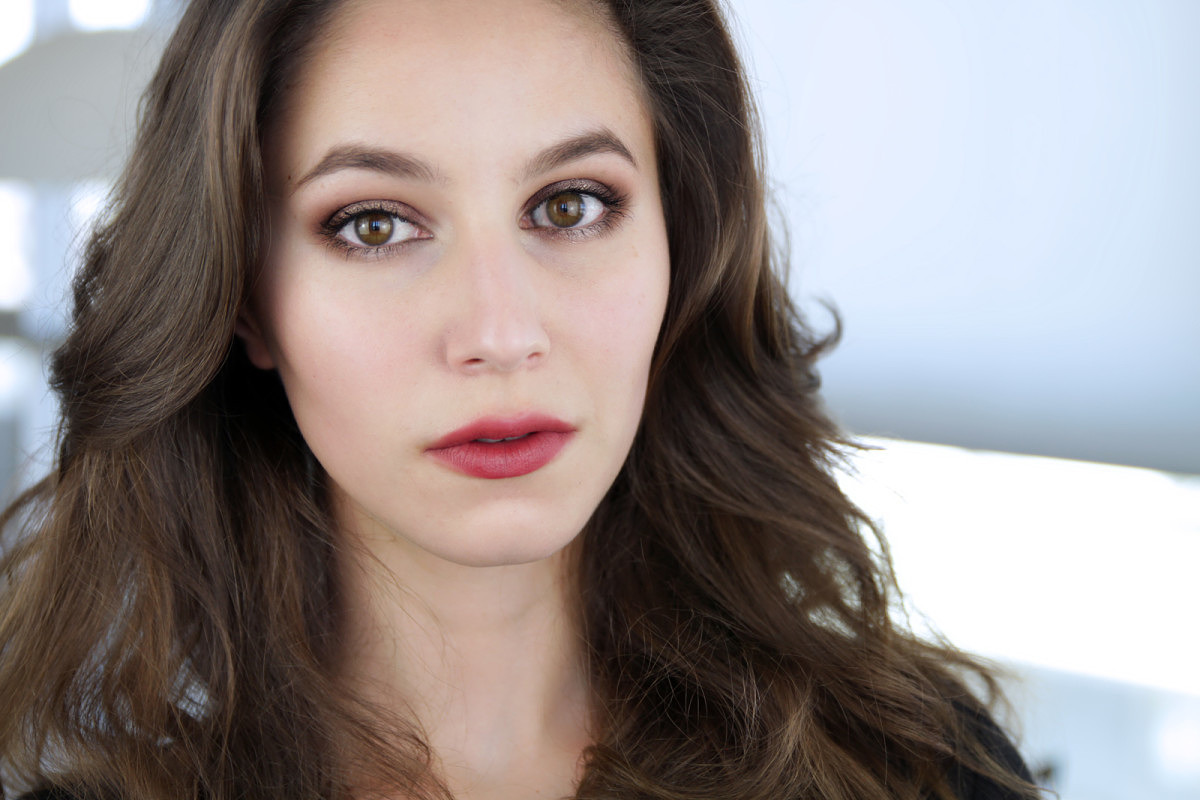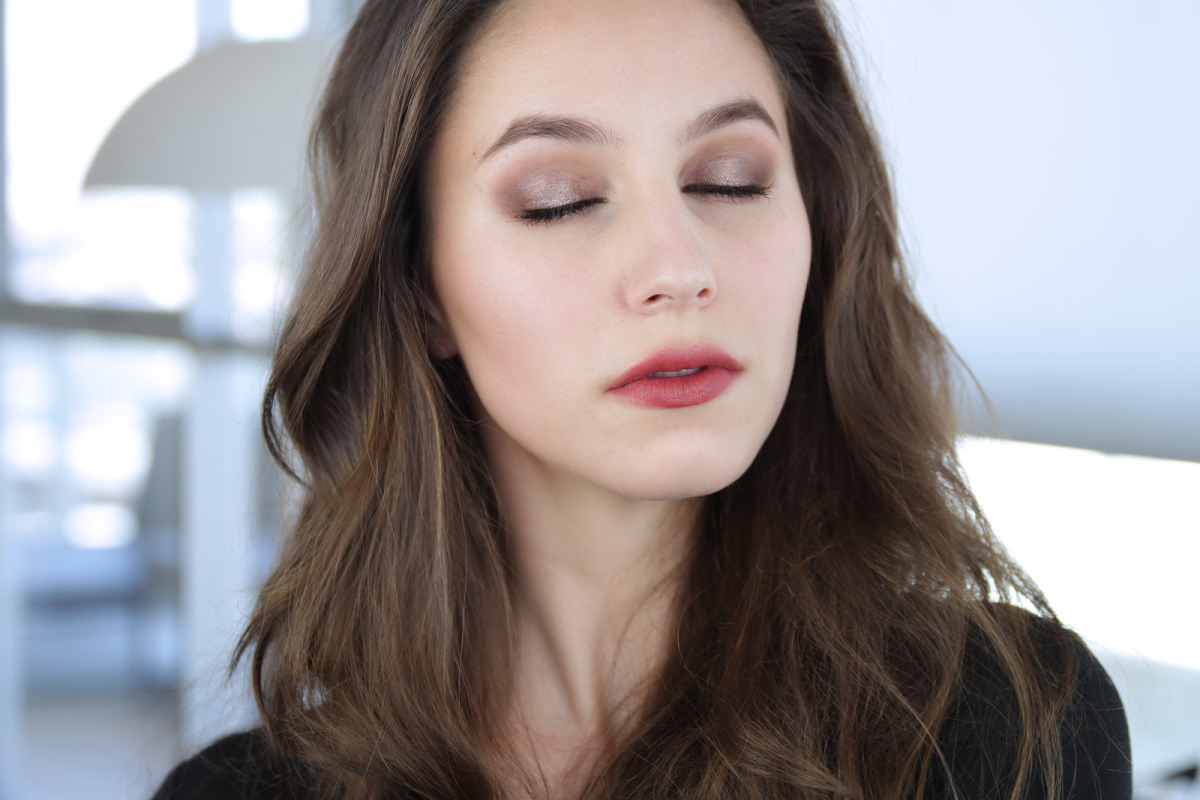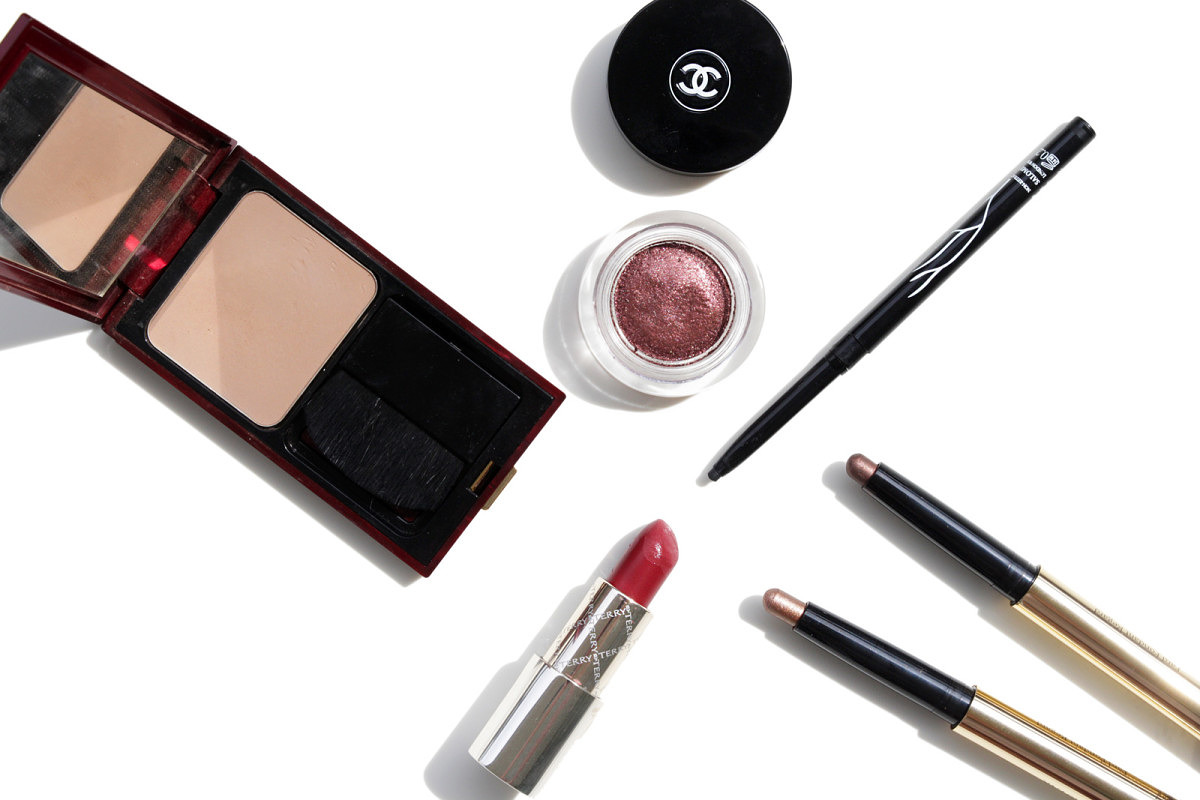 By Terry – Rouge Terrybly in Bare Instinct #403 // So damn interesting
By Terry – Ombre Blackstar in Brown Perfection // Low shimmer brown, as a base on the eyelid
Chanel – Illusion D'Ombre in Ebloui // A reddened shade layered over the Brown Perfection for another layer of complexity
By Terry – Ombre Blackstar in Bronze Moon // Scribbled on the ball of the eyelid for a foiled finish (not the glamorous sort, more of an effortless glossy effect)
Rouge Bunny Rouge – Long Lasting Eye Pencil in Salome // For the upper tightline, to ground the look and for some sultry depth
Kevyn Aucoin – Sculpting Powder in Medium // A good neutral contour for warmer looks, where overly ashy contours may be jarring
And… that's the end of my Rouge Terrybly showcase. Thank you for coming along on the ride 🙂 I would like to know: what was your favourite Rouge Terrybly look? Seeking ideas for a tutorial.
Much love, xxkarima